I enjoy going to the farmers market and Saturday mornings with my family. Nothing beats buying your fruit, vegetables and flowers local farm fresh. In California we have Certified Farmers Market in every county! I always have a smile on my face while I'm searching for produce or other goodies.
The farmers market in Northern California that we attend sell more then fruit and veggies. Here's a quick list of items they sell: cheese, eggs, extra virgin Olive oil, in season fruit, in season veggies, nuts, lavender, flowers and more! We stalked up on Asparagus, it's one of my favorite veggies, we usually grill it on the BBQ. Last night I made Asparagus and Mushroom Quiche with a side veggie salad it was yummy.
I couldn't take my eyes off all the lovely flowers. There were so many tulips in all different colors, I really like the deep plum ones.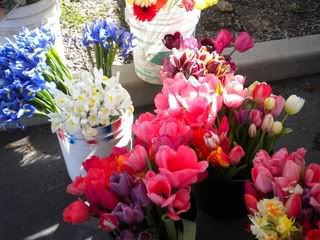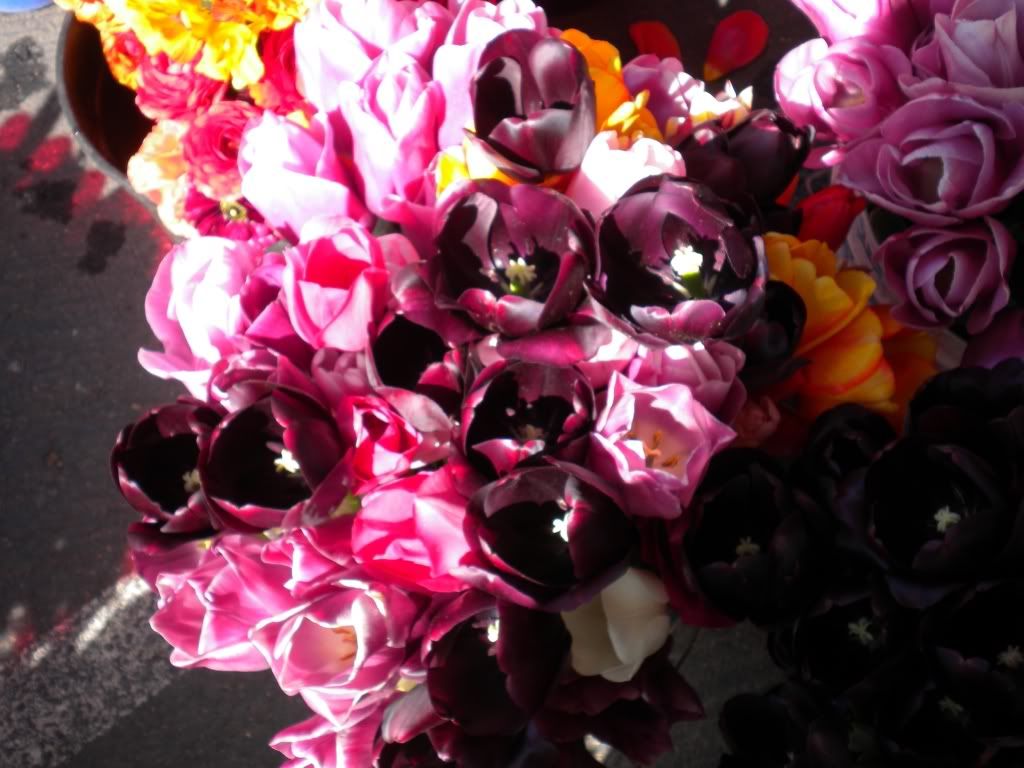 Rows and Rows of yummy Asparagus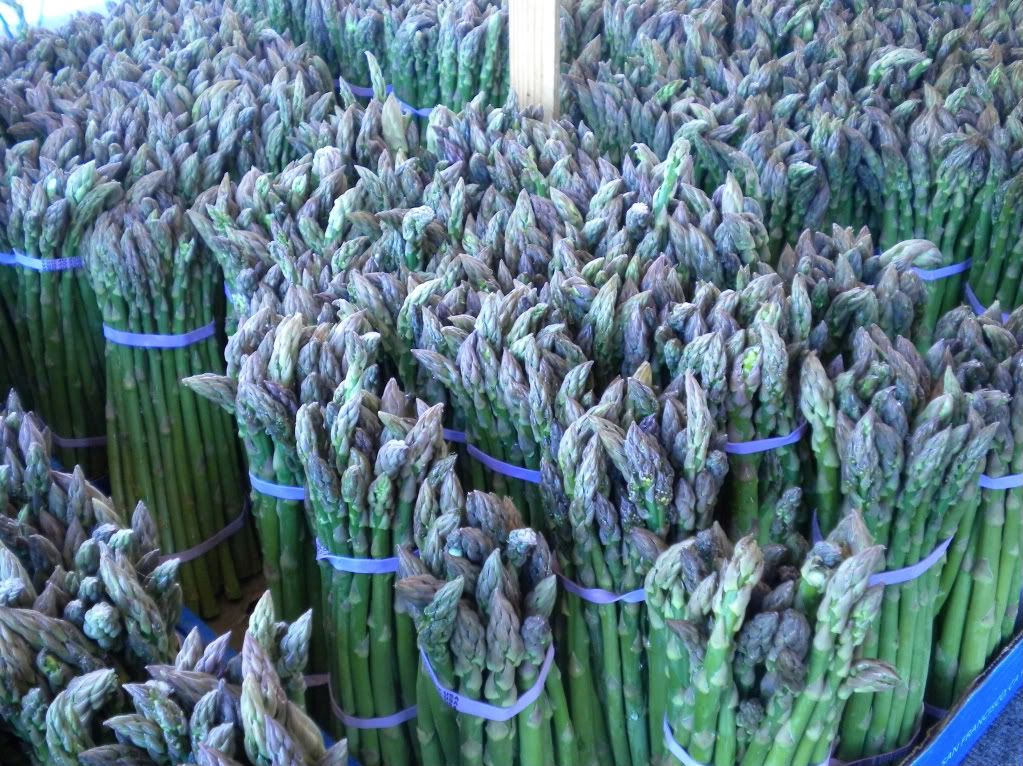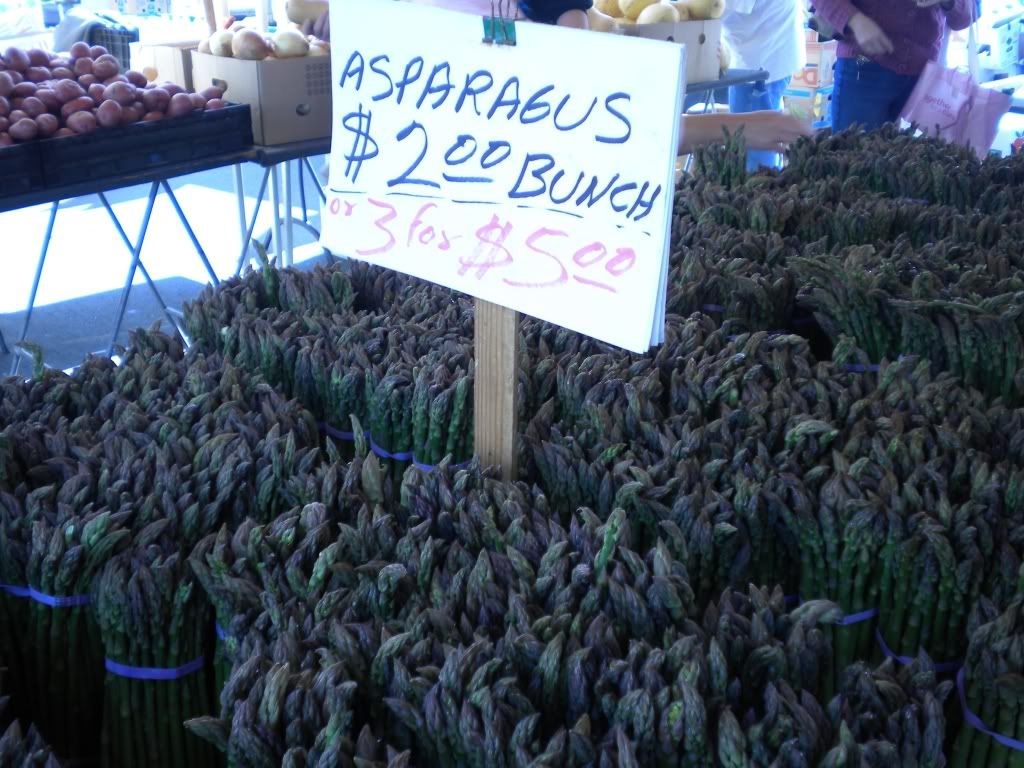 The artichoke hearts were huge!! Next time I'm getting a few, yummy for grilling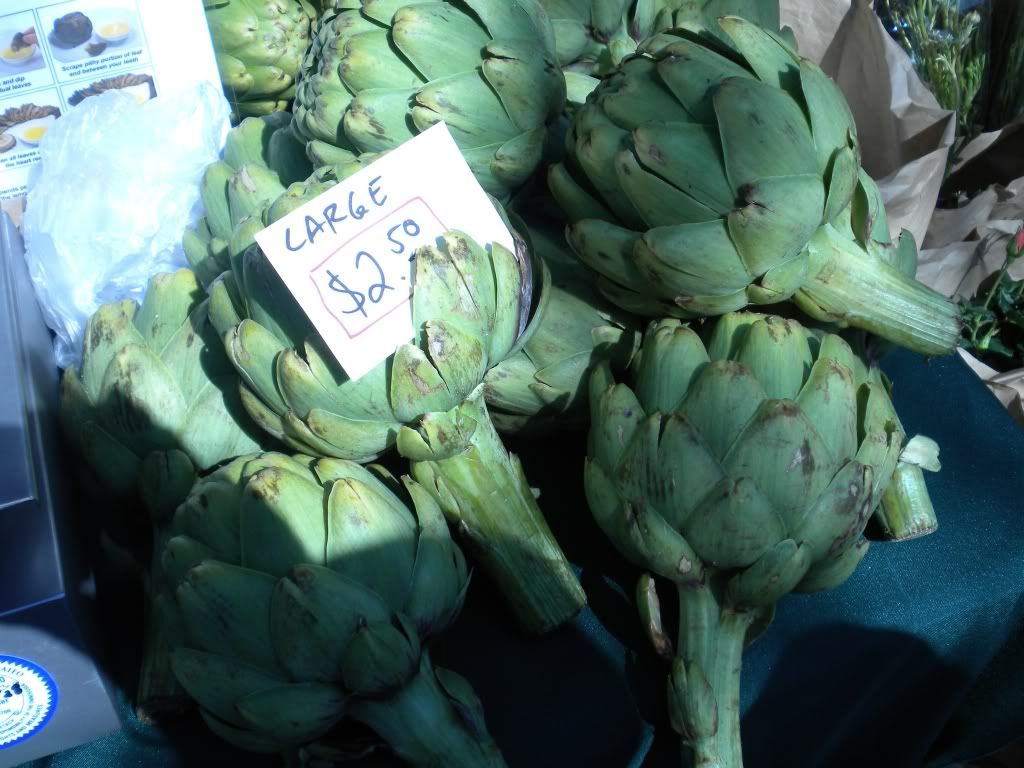 Two smiles, I can never get enough of!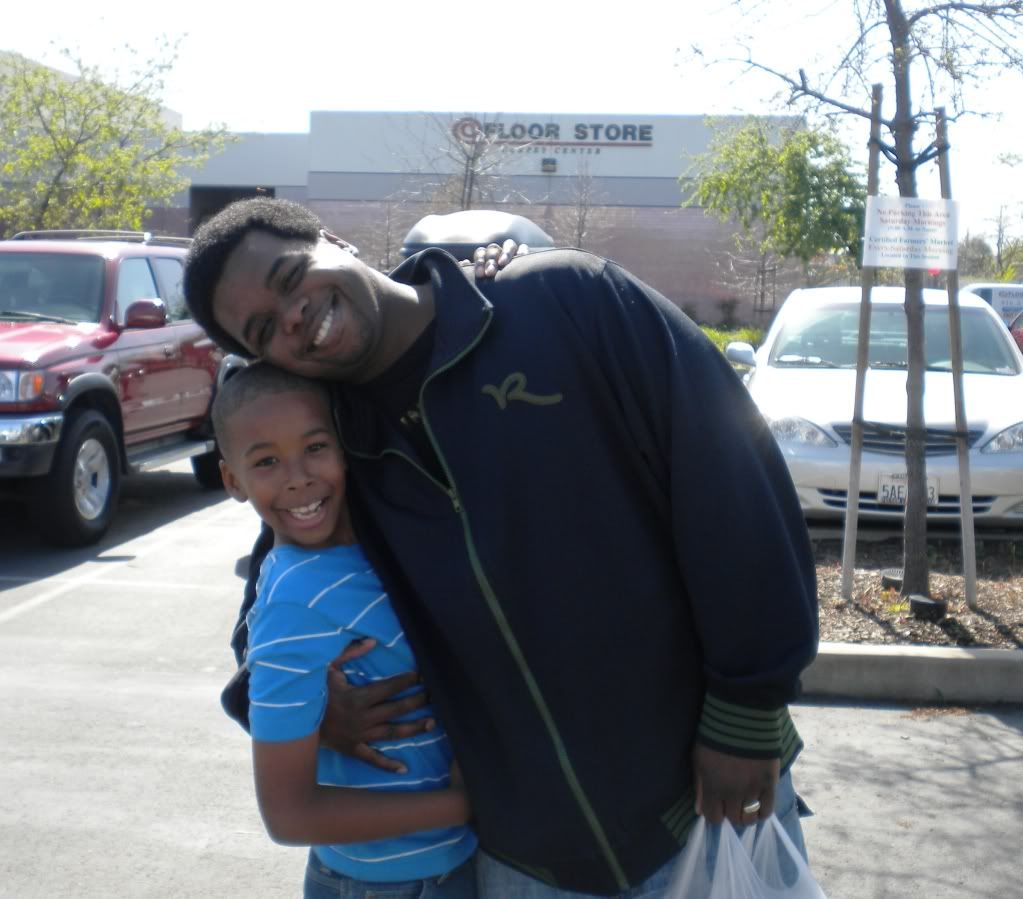 Me and my baby, I know he's thinking why is she hugging me in public?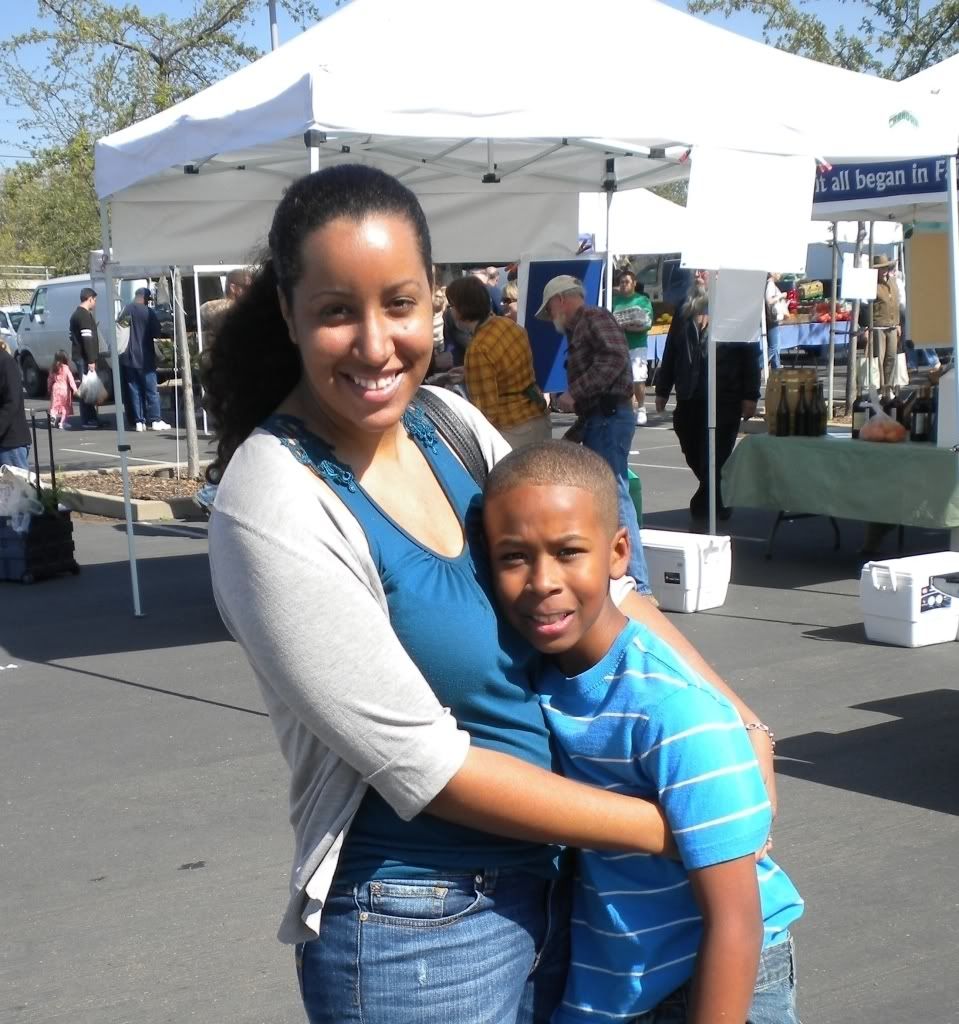 According to Section 114350 (d) of the California Health & Safety Code, no Dogs Allowed, so Mojo had to stay home.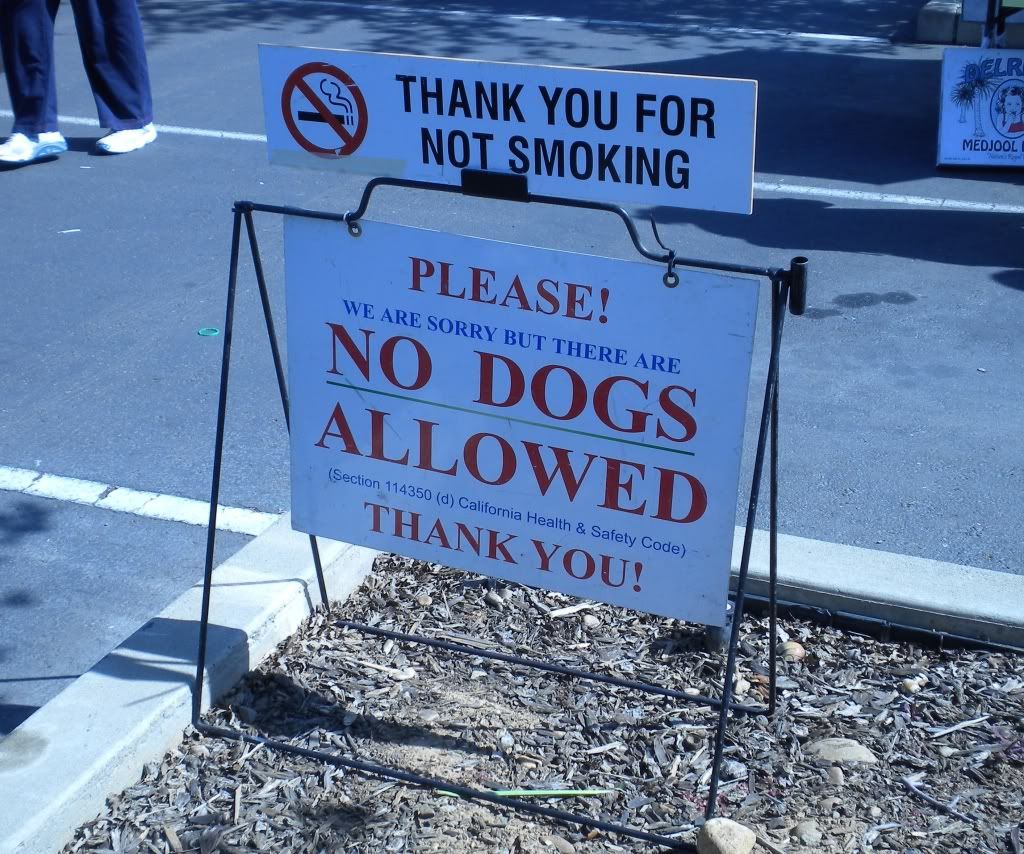 Do you try and shop locally via a Framers Market near you?
Any Shopping tips?
Looking for a farmers market near you? For Farmers Markets in CA click

here

. For Farmers Markets & Farms in the US click

here

.